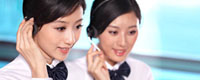 Name: Jessie
Tel: +86-755-27864416
Mobile: +86-18823763597
E-mail: jessie@rxxdisplay.com
Add: 3rd Floor Bldg.11,ChangXing Technical Zone,Wan An Road,Sha Jing town,Ban An district ,Shen Zhen ,GuangDong, China.
Skype: +8618823763597
WeChat: +8615623028461
whatsapp: +8618823763597
QQ: 1610996003





Company News
>> There are rivers and lakes in places where there are people in the world
Probably, Sony would not have thought that in his own home base, he would be slammed by Chinese color TV manufacturer Hisense, which made his face look dull. Then the question is coming, is Sony too weak? Or is Hisense too cruel?
According to IHS's latest 2018 global market sales data, the average size of Hisense TV in the first three quarters of 2018 was 46.8 inches, which ranked first among the top 10 brands in global shipments. This also marks that Hisense has gradually established its dominant position in the global big-screen TV market.
In addition to Hisense's success in the big-screen TV market, Hisense's performance in the Japanese market this year is also very eye-catching. According to relevant data, in the first three quarters of 2018, the share of Hisense TV (Hisense + Toshiba) in the Japanese market reached 13.3%, even directly surpassing Sony, ranking the top three in the Japanese market.
As soon as this battle report came out, Jomo was also a few happy couples. When Hisense was cheering, Sony had to endure the hardships of his heart, and squinted at what others had earned in front of their own homes. Who should not order face? Sony is going to "cry in the toilet"! It's awkward, how many faces can't be hanged.
The time goes back to February 2018, when Hisense Electric completed the acquisition of a 95% stake in Toshiba TVS. The advantages of the two parties in display technology, product manufacturing, channels and brands were quickly integrated, and the combination of dual-brand operations, Hisense Welcome to the harvest in Japan.
There is no doubt that Hisense, which has been deeply involved in the Japanese market, has already brushed up its sense of existence. When Hisense and Toshiba teamed up, it meant that Hisense's conquest in the Japanese TV market was more effective, and it was also a sigh of relief. Left-handed Hisense, right-handed Toshiba, Hisense TV conquered Japan, which added a bit of chips to himself.
In addition, it is worth mentioning that during the 2018 Russia World Cup, Hisense's "REGZA" and Japanese advertisements also successfully generated a wave of heat. In addition to product expansion, the company has also done a lot of articles on marketing and publicity, which has also made Haixin's brand success in the world.
Of course, more and more Japanese young people are beginning to accept other brands, which has created an excellent opportunity for Hisense. Different from their fathers, they bid farewell to the past, who simply think that Japanese TV is the only one in the world. Nowadays, more and more Japanese young people are beginning to weaken their loyalty to Sony and Sharp. They prefer fashion design and pay more attention to the price/performance ratio of the products, which also helped Hisense to attack the Japanese market.
It is obvious that Sony is still the Sony, and maintains a high-end brand image. However, in fact, Hisense has no shelves, and it is "getting out of the way". It is more difficult to make progress and make progress. This is more likely to come up with something.