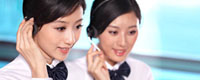 Name: Jessie
Tel: +86-755-27864416
Mobile: +86-18823763597
E-mail: jessie@rxxdisplay.com
Add: 3rd Floor Bldg.11,ChangXing Technical Zone,Wan An Road,Sha Jing town,Ban An district ,Shen Zhen ,GuangDong, China.
Skype: +8618823763597
WeChat: +8615623028461
whatsapp: +8618823763597
QQ: 1610996003





Company News
>> Hollen waveguide display manufacturer DigiLens receives a new round of financing
Recently, DigiLens has received a new round of financing from Pianmon Go's manufacturer Niantic and Mitsubishi Chemical's Diamond Edge Ventures. The specific terms of the transaction have not been disclosed, but this is already the third round of financing for DigiLens. The California-based startup develops high-quality holographic waveguide displays for automotive companies, institutions, consumers, avionics systems and military brands worldwide.
In May of this year, DigiLens has received $25 million in financing, and the investor is the German technology company Continental, which is interested in car holographic displays. At that time, its total financing had reached 60 million US dollars.
"We welcome Niantic and Mitsubishi to become our new investors. These financings will strengthen the ecosystem supported by DigiLens, gain access to the company's authorized customers and screen manufacturers, and have a huge advantage in terms of price, which is not available in other technologies. "DigiLens CEO Chris Pickett said.
DigiLens' patented nanomaterials and core technologies for augmented reality displays serve a wide range of industries worldwide. The cooperation with Mitsubishi Chemical will bring it an unprecedented plastic waveguide display, which is lighter, cheaper and less brittle. These properties are especially true for glasses and smart glass lenses. important.
Niantic's augmented reality game books include Pokemon Go, Ingress, Ingress Prime, and the upcoming Harry Potter: Wizarding Alliance. Niantic's CEO, John Hanke, also directly stated that he wants to advance the augmented reality technology.
"In the past few years, Niantic has always wanted to turn the whole world into a game sandbox. DigiLens is the only way we can achieve our goals. With a safe and reliable lightweight plastic display, it can reduce the players around the world. Hardware costs make the game and reality seamlessly connected," Hanke said.
The company has developed an optical resin material and holographic production process for the production of diffractive lenses rather than the expensive traditional process of precision etching. The resulting lenses have lower power consumption, wider field of view, and lower cost.
DigiLens has partnered with Panasonic, Sony, Rockwell Collins, Continental and Foxconn.