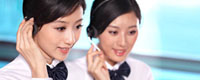 Name: Jessie
Tel: +86-755-27864416
Mobile: +86-18823763597
E-mail: jessie@rxxdisplay.com
Add: 3rd Floor Bldg.11,ChangXing Technical Zone,Wan An Road,Sha Jing town,Ban An district ,Shen Zhen ,GuangDong, China.
Skype: +8618823763597
WeChat: +8615623028461
whatsapp: +8618823763597
QQ: 1610996003





As a high-profile drama, the annual CES show is fascinating, which has become a window for major electronics companies around the world to release product information and display high-tech levels and advocate future lifestyles. However, this is all about refreshing the rhythm of people's existing cognition!
Probably in people's inherent impressions, the TV set is either dragging a heavy big butt, or it is a square and angular appearance. If it is not good, it should be like a movie screen, but you have seen a curlable TV. ? This is clearly playing a new trick.
According to foreign media reports, some people broke the news, LG Electronics will release a new OLED TV with α9Gen 2 image processor at CES 2019. According to previous sources, LG will also launch a rollable OLED TV at CES 2019, and plans to release it as a real product next year. Therefore, there are also some insiders who believe that this new OLED TV equipped with α9Gen 2 image processor is likely to be the legendary scrollable OLED TV.
We all know that under the horn of the new era, the old appliance manufacturers, the newcomers are ambitious and trying to bite bigger cakes, so a big wave of black technology such as 4K, AI and so on, and bring to the traditional TV industry. The earth-shaking changes. Now, the Korean giant LG is not only trying to bring innovation in the software and hardware fields, but also trying to reshape the external form of TV products. This is actually a lot of thought.
Although the news we have learned so far is still very limited, we are not sure what surprises LG TV new products will bring us, but what is certain is that the world's technology giants compete in the same place, each show It's an indisputable fact that it's a unique skill. We wait and wait.
It is understood that the α9Gen 2 image processor is an upgraded version of the α9 processor introduced by LG last year. It not only upgrades and optimizes the existing functions, but also supports 120 frames of 4K video playback, and even hopes to complete 4K 120FPS video. Direct transmission. In addition, it is worth mentioning that in addition to the changes in TV products, LG will also showcase foldable mobile phones at this year's CES show.