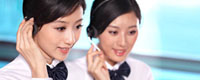 Name: Jessie
Tel: +86-755-27864416
Mobile: +86-18823763597
E-mail: jessie@rxxdisplay.com
Add: 3rd Floor Bldg.11,ChangXing Technical Zone,Wan An Road,Sha Jing town,Ban An district ,Shen Zhen ,GuangDong, China.
Skype: +8618823763597
WeChat: +8615623028461
whatsapp: +8618823763597
QQ: 1610996003





Company News
>> Samsung S10 known rumor summary Surprise full
It is still a while away from Samsung's next-generation flagship Galaxy S10, which is expected to be in early 2019, but now all kinds of news about the Galaxy S10 are already flying. As the flagship of the next Galaxy S series after the Samsung Galaxy Note9, the S10 is likely to be a 10th anniversary model.
Samsung has released new products in the early years, and the release date of the Samsung Galaxy S10 is also for the media to guess and guess. The first news is that the Samsung Galaxy S10 will be in early 2019, specifically on February 25th. I saw it on MWC 2019 held on the 28th.
It is reported that the Samsung Galaxy S10 will have three different screen sizes, which means that the Samsung Galaxy S10 has three different models, and the three models are designed with a borderless design, so the Samsung S10 camera will use a pop-up or screen. Embedded below.
At the same time, the form of the screen is different. The Samsung internal codename "Beyond 0" was previously a 5.8-inch straight-screen model. At the same time, it was also code-named "Beyond 1". The model is equipped with a 5.8-inch curved screen; of course, the third model is coded "Beyond 2", which is equipped with a 6.2-inch curved screen.
So from the code name and screen form analysis, Samsung Galaxy S10's model strategy is similar to Apple's upcoming iPhone XS model strategy in 2018, three of which have an entry or a cheap model, the other two are Flagship models of different sizes.
In addition, the Galaxy S10 will again use Samsung's Infinity Display display style, but the size will increase slightly, and the Galaxy S10 and Galaxy S10+ will increase in size from 5.77 inches and 6.22 inches to 5.8 inches and 6.3 inches, respectively. . According to reports, the design of the Galaxy S10 display has been completed and will be put into production in November. However, from the current situation, there may be changes.
Elsewhere, Samsung will be the world's first Qualcomm Snapdragon chip. In order to improve efficiency, Samsung's next-generation chips may use 7nm technology. On some system chips, 5G modems may also use the 7nm process. Whether the Galaxy S10 supports 5G remains to be seen.