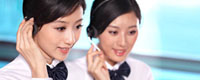 Name: Jessie
Tel: +86-755-27864416
Mobile: +86-18823763597
E-mail: jessie@rxxdisplay.com
Add: 3rd Floor Bldg.11,ChangXing Technical Zone,Wan An Road,Sha Jing town,Ban An district ,Shen Zhen ,GuangDong, China.
Skype: +8618823763597
WeChat: +8615623028461
whatsapp: +8618823763597
QQ: 1610996003





Company News
>> Xiaomi TV will challenge 10 million units of shipments in 2019. How do friends accept the move?
After LeTV fell, Xiaomi was completely mixed up in the Internet TV circle. Fortunately, Xiaomi was not the master of the world. So Xiaomi TV began to seize the living room economy with rapid momentum. It is also an embarrassing role.
According to the financial report released by Xiaomi, in the third quarter of 2018, IoT and consumer products revenue growth performance was the most prominent, mainly contributed by the substantial growth of smart TV sales, driving the business growth of 89.8%; in addition, having more than 5 millet equipment The number of users grew by 16.5% to 1.98 million.
In fact, seriously speaking, Xiaomi's TV network is also a "newcomer". From 2013, he decided to step into the TV market and then showed explosive growth in 2018. Xiaomi TV took five years. I believe that such an amazing growth rate is definitely worthy of the vigilance of traditional color TV manufacturers.
But what is the position of Xiaomi? An unparalleled price/performance strategy is enough to detonate the market, which is enough to be a good reason for consumers to buy Xiaomi TV. More importantly, with the TV panel market falling in the second half of 2017, Xiaomi TV has undoubtedly caught up with the good opportunity, and Xiaomi TV has played a price war, which is completely unconcerned.
It is worth mentioning that with the production capacity of China's 10.5-generation panel factory in 2019, the price of the 65-inch panel will be the first to bear the brunt of the price difference between the 55-inch panels of the same type, which makes the brand companies compete with more aggressive prices. Clearly gave Xiaomi an excellent opportunity.
On the basis of the market seizure in 2018, Xiaomi TV also proposed to challenge 10 million units of shipments in 2019, and committed to market share of more than 4.5%. The ambitious sword refers to 2019. Obviously, Xiaomi TV is going to do big things. Xiaomi is very cruel, just don't know how to get together with a group of friends. This is obviously worthy of attention!