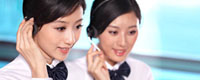 Name: Jessie
Tel: +86-755-27864416
Mobile: +86-18823763597
E-mail: jessie@rxxdisplay.com
Add: 3rd Floor Bldg.11,ChangXing Technical Zone,Wan An Road,Sha Jing town,Ban An district ,Shen Zhen ,GuangDong, China.
Skype: +8618823763597
WeChat: +8615623028461
whatsapp: +8618823763597
QQ: 1610996003





Company News
>> Foreign media said that the 2017 iPad Pro was exposed to the screen
Recently, according to foreign media reports, the 2017 10.5-inch and 12.9-inch iPad Pro display panels have some problems.
Specifically, many foreign netizens reported on the forum that their 2017 10.5-inch and 12.9-inch iPad Pro screens showed some bright spots. These highlights seem to appear collectively 2 inches (about 5 cm) directly above the Home button.
It doesn't look great, but it's really brighter than the rest of the screen, and it's like uneven brightness.
In addition to netizens who have expressed problems with their iPad Pro, foreign media Macrumors have confirmed that their 10.5-inch iPad Pro has the same problem.
Users have been complaining about this for months, but it is unclear how many iPad Pro models may be affected by this issue. It's not clear whether similar issues will affect the new 11 and 12.9-inch 2018 iPad Pro, because the problem seems to take a few months to appear, and the 2018 iPad Pro is too new.
Users with AppleCare+ can change the screen for free, but users who have not purchased it are not so lucky. This highlight is beyond Apple's warranty and users need to change their screens.