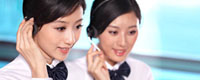 Name: Jessie
Tel: +86-755-27864416
Mobile: +86-18823763597
E-mail: jessie@rxxdisplay.com
Add: 3rd Floor Bldg.11,ChangXing Technical Zone,Wan An Road,Sha Jing town,Ban An district ,Shen Zhen ,GuangDong, China.
Skype: +8618823763597
WeChat: +8615623028461
whatsapp: +8618823763597
QQ: 1610996003





Recently, Datong Group's panel factory Huaying has released news of layoffs, and will carry out another wave of layoffs in the future. In response, Hua Ying responded that there were indeed layoffs, and a total of 63 people were abolished in each unit. For the rumor that there will be layoffs next year, the company is unwilling to respond.
According to the Huaying operator, the current shift has been changed to 4 Xiu 4, which is equivalent to a large salary cut in disguise, and employees have long been ignorant of the company, and the overall work morale has been greatly reduced.
Hua Ying said that this layoff is mainly due to the tight financial situation, so the personnel expenses are reduced, and the layoff department is not concentrated in which department, including procurement, product planning and other units. This is Hua Yingji after September this year, Repeat the layoffs again.
At the end of September this year, the market spread, Huaying will officially announce the closure of the factory in November, withdraw from the market, and early adjustment of manpower in September. At the time, Hua Ying said that it was aimed at performance performance and layoffs for the people who belonged to the last position. The number of layoffs was about 60, and the number of Taiwanese manpower was about 4,300, accounting for only 1.4%.