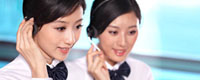 Name: Jessie
Tel: +86-755-27864416
Mobile: +86-18823763597
E-mail: jessie@rxxdisplay.com
Add: 3rd Floor Bldg.11,ChangXing Technical Zone,Wan An Road,Sha Jing town,Ban An district ,Shen Zhen ,GuangDong, China.
Skype: +8618823763597
WeChat: +8615623028461
whatsapp: +8618823763597
QQ: 1610996003





Company News
>> Foreign media: SK Innovation will launch a folding device screen film at CES
According to foreign media, PatentlyApple, South Korean petrochemical giant SK Innovation will unveil a new generation of flexible film developed for folding equipment at CES 2019.
Currently, foldable devices are the focus of competition for mobile phone giants. Samsung released the new Infinity Flex Display screen in early November 2018, designed for future foldable smartphones. In early December 2018, Huawei also said that it will launch a foldable smartphone in 2019. The launch of SK Innovation's next-generation flexible film is also in response to fierce competition in the market for foldable devices.
The transparent film, called Flexible Cover Window, is designed to protect the display from creases after folding tens of thousands of times. SK Innovation has completed the development of a flexible display polyimide film, which began in 2016 and is currently preparing to commercialize the material. In the second quarter of 2019, the company plans to invest $36 million to begin commercialization in Chungcheongbuk-do, South Korea. In addition to PI membranes, SK Innovation has developed other electronics industry materials, such as lithium-ion battery separators, to ensure a competitive advantage.
As SK Innovation launches its new flexible film at the 2019 International Consumer Electronics Show, the foldable smartphone will enter a new phase.