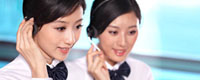 Name: Jessie
Tel: +86-755-27864416
Mobile: +86-18823763597
E-mail: jessie@rxxdisplay.com
Add: 3rd Floor Bldg.11,ChangXing Technical Zone,Wan An Road,Sha Jing town,Ban An district ,Shen Zhen ,GuangDong, China.
Skype: +8618823763597
WeChat: +8615623028461
whatsapp: +8618823763597
QQ: 1610996003





Company News
>> LGD's first quarter revenue decline of 15% will gather OLED business
On April 24, LG showed its first quarter of 2019 (as of March 31, 2019). LG showed that its revenue in the first quarter of 2019 reached 587.9 billion won, down 15% from the same period last year. The revenue for the same period last year was 694.8 billion won due to seasonal factors and the tight supply of IT components.
Despite the large size of the panel in the first quarter of 2019, the company's operating loss in the first quarter reached 312 billion won due to the decline in average price per square meter. In addition, the decline in shipments of small and medium-sized panels, which are relatively high in price per square meter, has also had a certain impact.
TV panels accounted for 36% of revenue in the first quarter of 2019, mobile devices accounted for 25%, tablets and laptops accounted for 22%, and desktop displays accounted for 17%. It is worth noting that the IT business unit of LG Display, which is responsible for displays, notebooks and tablet panels, accounted for 39% of total revenue in the first quarter, exceeding the revenue segment of the TV business unit.
Despite operating losses in the first quarter, the company will continue to increase its efforts to move to a more OLED-focused business structure. LG Display is the only company in the world that can produce OLED panels for the TV, mobile device and automotive industries. Especially in its large-scale OLED panel business, the company reached its break-even point in the second half of last year. In 2018, this business accounted for more than 20% of total TV panel revenue. It is expected to reach more than 30% by 2019.
In addition, given that LG Display is struggling to find opportunities to use OLED panels for a variety of applications, such as automobiles, the company's OLED business is expected to contribute further to profitability based on the differentiated advantages of the technology.