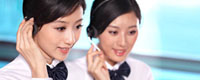 Name: Jessie
Tel: +86-755-27864416
Mobile: +86-18823763597
E-mail: jessie@rxxdisplay.com
Add: 3rd Floor Bldg.11,ChangXing Technical Zone,Wan An Road,Sha Jing town,Ban An district ,Shen Zhen ,GuangDong, China.
Skype: +8618823763597
WeChat: +8615623028461
whatsapp: +8618823763597
QQ: 1610996003





Company News
>> Sharp is no longer available Samsung LCD panel Samsung changed under a single LGD 22th,Apr,2017
According to Bloomberg News quoted by the Korean media, "North Korea Daily" reported that sources said that the Japanese panel maker Sharp (Sharp) has informed South Korea's Samsung Electronics, since 2017 will no longer be to Samsung Electronics supply LCD liquid crystal display (LCD) panel The In this regard, Samsung to make up the LCD panel gap, has decided to turn to the next single music gold display (LGD) to supply panel needs.
According to the report pointed out that Sharp has been in the past each year about 400 million to 5 million TV panels, accounting for Samsung Electronics total demand into one. Today, Sharp in Hon Hai Group, after entering, almost certainly through Sharp to cross the TV production market. Because, before the "Nihon Keizai Shimbun" has reported that Hon Hai and Sharp are currently considering investing 800 billion yen (about 48 billion yuan), in China to build a large LCD TV panel plant. And hope to combine Hon Hai's financial resources and Sharp's technology to further enhance the competitiveness, and against the competition from South Korea and China panel factory, the panel plant is expected to be mass production in 2019. Only Hon Hai has no positive response to this.
Sharp shares in Hon Hai Group shares after the investment, showing a pattern of continued rise. On the 14th opening was rushed 247 yen per share price, compared with June 2016 hit a record 87 yen per day record low, almost doubled the stock price. Although analysts estimate that Sharp will still have an annual consolidated loss of 41.8 billion yen (about 2.5 billion yuan) in the 2016 fiscal year ending March 2017. But in the face of Sharp's "low-end rebound", Japanese investors are still looking forward to. As for the Samsung Electronics opened on the 14th to maintain a strong pattern, intraday was ascribed to 177.8 million won per share (about 10,500 yuan) price, up 0.23%.