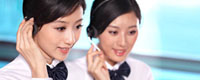 Name: Jessie
Tel: +86-755-27864416
Mobile: +86-18823763597
E-mail: jessie@rxxdisplay.com
Add: 3rd Floor Bldg.11,ChangXing Technical Zone,Wan An Road,Sha Jing town,Ban An district ,Shen Zhen ,GuangDong, China.
Skype: +8618823763597
WeChat: +8615623028461
whatsapp: +8618823763597
QQ: 1610996003





Company News
>> Official confirmation: Google is developing a folding screen phone
Samsung, Huawei, Xiaomi, etc. have announced folding screen mobile phones. Samsung's Galaxy Fold was originally planned to be released in the US at the end of April, but was delayed due to screen problems.
However, this did not affect the interest of other manufacturers in folding screen phones, and now Google has joined the family of folding screen phones.
In the early morning of May 8, the Google I/O Developers Conference opened, Mario Queiroz, head of Pixel series mobile phone product line development, said that Google is developing a folding screen prototype.
Mario Queiroz revealed that Google has been developing folding screen phones for some time. Unfortunately, the official release date of the folding screen phone has not been announced.
At present, there is no clear usage scene for the folding screen mobile phone. OPPI Vice President Shen Yiren said that the folding screen mobile phone has no special value before it can solve the problem of improving the interaction or experience of the user. In addition to the visual shock, it does not bring substantial experience to the user.
It is also worth noting that although Google released an Android update that supports folding screen devices as early as November 2018, the APP's adaptation to the folding screen is not very optimistic.