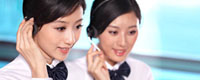 Name: Jessie
Tel: +86-755-27864416
Mobile: +86-18823763597
E-mail: jessie@rxxdisplay.com
Add: 3rd Floor Bldg.11,ChangXing Technical Zone,Wan An Road,Sha Jing town,Ban An district ,Shen Zhen ,GuangDong, China.
Skype: +8618823763597
WeChat: +8615623028461
whatsapp: +8618823763597
QQ: 1610996003





Company News
>> Samsung: In recent years, we are not planning to produce OLED TVs
With Hisense's OLED TV camp, Samsung's situation is much more rampant. It is determined not to accept it. It is eager to make the OLED camp bigger and stronger, and directly give market share to LG. This is quite a regrettable missed opportunity.
So is this really the case?
We all know that in the field of display technology, LG is determined to stand in the OLED, Samsung is against the banner of the QLED industry, and the big ones are not dealing with it, and they can show their skills better than others. However, these two are not easy. The main children, each of them is a small partner, this is the rhythm of the court.
However, as far as the current situation is concerned, in the end, OLED technology is superior. Before the return of Sony's high-profile, after Hisense joined heavily, with the addition of more and more colorful electric giants around the world, now OLED and quantum dot TV battle, LG can comfort themselves, and Samsung is currently in Downwind.
What do Samsung think about OLED TV? In the small and medium-sized OLED screen market, Samsung is not allowed to dominate the market. How can Samsung not be interested in the large-size OLED panel market? According to Samsung's previous statement, Samsung said that it does not want to enter the large-size OLED screen field, it is worried about the high cost of cutting and low yield.
But interesting things, this statement obviously failed to convince the industry. According to the reasons given by the Korean media, Samsung's reason for rejecting large-size OLEDs lies in the problem that OLEDs cannot be circumvented, that is, some pixels cannot be properly removed from the bottom of the screen due to excessive use, thus causing interference to the global image. .
As the saying goes: "People have their own aspirations." Regarding the display technology battle, Samsung obviously has its own calculations, but Xiaobian still wants to say that OLED is growing, is Samsung really indifferent? And OLED TV does not compromise, how can Samsung maintain its status in the high-end TV market? This is obviously worthy of attention!