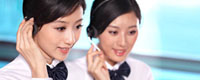 Name: Jessie
Tel: +86-755-27864416
Mobile: +86-18823763597
E-mail: jessie@rxxdisplay.com
Add: 3rd Floor Bldg.11,ChangXing Technical Zone,Wan An Road,Sha Jing town,Ban An district ,Shen Zhen ,GuangDong, China.
Skype: +8618823763597
WeChat: +8615623028461
whatsapp: +8618823763597
QQ: 1610996003





Company News
>> Samsung folding screen phone is still not cool: release the test results and then sell
Samsung originally planned to sell its folding screen mobile phone Galaxy Fold on April 26th. However, because of the display problems during the media test, the emergency recall investigation and even the Chinese press conference were cancelled. But in fact, Samsung Galaxy Fold is not cool, the company is still actively seeking mass production and sale.
On May 9, Gao Dongzhen, president of Samsung Electronics' mobile business, told the South Korean Herald that Samsung had reviewed the defects that caused the display of the folding screen mobile phone and will officially announce the conclusion two days.
In addition, Gao Dongzhen also said that the release time of Galaxy Fold will be announced soon. When the reporter asked if he would sell the aircraft in the United States in May, Gao Dongzhen did not respond positively, but said "not too late", suggesting that the aircraft is likely to be released in May.
Samsung has completed an internal inspection of the samples that have problems with Galaxy Fold. It enhances the durability of the exposed areas on the hinge and reduces the gap between the screen and the edges. This will prevent foreign matter from entering the device and causing problems on the screen. Therefore, it is possible to offer a product for sale under the premise that quality problems may occur.
Previously, Samsung had reminded customers who pre-ordered the machine to cancel the order at any time if they wished.
It is worth mentioning that, according to the original plan, Samsung folding screen mobile phone will still be the world's first 512GB UFS 3.0 flash memory, one plus 7 Pro only provides 128GB and 256GB specifications. At the same time, the aircraft will also provide two versions of the communication network, the 4G version will be the first to be listed, and the 5G version will be followed later.
From the perspective of product form, Galaxy Fold's design is extremely bold, and the appearance of the product is also very amazing. It can be said that it is a masterpiece of Samsung Electronics' success. Now, this phone has encountered setbacks, it can be said that it is not a small blow.
However, in any case, the folding screen mobile phone is still a test-intensive product in the industry, and there are still many difficulties and problems to be solved. Of course, it is also a pathfinder like Samsung that uses a technical breakthrough to open the way for subsequent brands.
If the problems on Samsung Galaxy Fold can be solved smoothly, it should continue to sell, Samsung can still seize the first-mover advantage on the folding screen mobile phone. The number of folding screen phones that can be mass-produced on the market today is still very small.
After the display of the problem is solved, would you consider buying a Samsung Galaxy Fold?