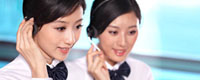 Name: Jessie
Tel: +86-755-27864416
Mobile: +86-18823763597
E-mail: jessie@rxxdisplay.com
Add: 3rd Floor Bldg.11,ChangXing Technical Zone,Wan An Road,Sha Jing town,Ban An district ,Shen Zhen ,GuangDong, China.
Skype: +8618823763597
WeChat: +8615623028461
whatsapp: +8618823763597
QQ: 1610996003





Company News
>> Chairman of China Mobile: Folding screen mobile phone is the future direction
2019 can be said to be the first year of a foldable screen phone. Huawei, Samsung and other brands have launched foldable mobile phones. Xiaomi and OPPO also showed the folding mobile phone engineering machine on Weibo. At the same time, vivo, Lenovo, LG, and Motorola also all interested in pushing the folding mobile phone products. The Chinese mobile phone brand Nubia showed a breakthrough in MWC. The wrist-shaped curved smart phone is claimed to be the world's first wearable mobile phone. The form of the mobile phone has undergone various changes due to the flexible panel.
According to Gartner, by 2023, foldable phones will account for 5% of the high-end smartphone market, reaching 30 million units.
Recently, Wang Jianzhou, a senior consultant of the Global Mobile Communications Association and former chairman of China Mobile, talked about the folding screen mobile phone. Wang Jianzhou said that I personally are very optimistic about the folding screen mobile phone. Although there are still many difficulties in folding the mobile phone, I I firmly believe that this is a direction.
Wang Jianzhou said that looking back at the whole process of the development of mobile phones from 1G to 4G, the terminal is an embodiment, and the display of the terminal is becoming more and more regular.