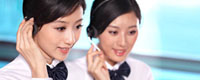 Name: Jessie
Tel: +86-755-27864416
Mobile: +86-18823763597
E-mail: jessie@rxxdisplay.com
Add: 3rd Floor Bldg.11,ChangXing Technical Zone,Wan An Road,Sha Jing town,Ban An district ,Shen Zhen ,GuangDong, China.
Skype: +8618823763597
WeChat: +8615623028461
whatsapp: +8618823763597
QQ: 1610996003





Company News
>> Apple's new patent is exposed, or will create QLED-OLED display
Recently, according to foreign media reports, the US Trademark and Patent Office announced a new Apple patent, the name is "QLED and OLED integrated in the display", which means or will create a new QLED-OLED display.
It is understood that the patent principle is to decompose the elements of a single pixel into several sub-pixels, and then incorporate QLED and OLED technology into the pixels. To put it simply, it is to implement quantum dot pixel display technology.
Apple said that with this new patent, the color of the display will be more realistic, the viewing will be better, and it will consume less power than the original display. In addition, QLED-OLED displays will be thinner than OLED screens, which means better handling. Of course, one thing is also worthy of recognition, that is, the QLED-OLED display will last longer.
On the other hand, Apple has not revealed yet, which QLED-OLED display will be used for which products. But according to industry speculation, it will be used on new computers, even Apple phones.
It is worth mentioning that before this, Samsung said it would also introduce a new QLED-OLED display. However, its specific plan has not been revealed. However, from the perspective of Apple and Samsung's actions, the QLED-OLED display is not far from us.