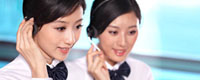 Name: Jessie
Tel: +86-755-27864416
Mobile: +86-18823763597
E-mail: jessie@rxxdisplay.com
Add: 3rd Floor Bldg.11,ChangXing Technical Zone,Wan An Road,Sha Jing town,Ban An district ,Shen Zhen ,GuangDong, China.
Skype: +8618823763597
WeChat: +8615623028461
whatsapp: +8618823763597
QQ: 1610996003





Company News
>> 75-inch TV to be popular? Large LCD panel prices plummeted
In the past year, electronic products have fallen not only in flash memory, memory chips, but also in large-size LCD panels. You should note that the price of 55-65-inch LCD TVs in this year is simply the price of cabbage, less than 3,000. You can buy a variety of domestic 65-inch TV.
The price drop of large-size LCD panels is mainly due to the production capacity of domestic manufacturers. For example, BOE, Huaxing Optoelectronics and other companies, the fierce competition has caused the panel prices to fall sharply, and also caused losses to competitors such as South Korea and Taiwan, such as LG and Innolux. Optoelectronics has suffered huge losses in Q1 this year. Not long ago, Innolux executives also collectively reduced their salaries by 15%.
The trend of large-size LCD panel price declines will continue. According to Sigmaintell's research data, panel production capacity will increase by 6.4% in Q2 this year and 15.1% year-on-year, mainly due to domestic high-end panel factory capacity. Increase, for example, the 10.5-generation production line of BOE Hefei is already in full production. The 11th generation line of Huaxing Optoelectronics and the 8.6-generation line of Huike are also in mass production.
The LCD panel production capacity has risen sharply, but the downstream market demand is still declining, with a decline of 6.8%. The panel makers will continue to kill the price under the imbalance of supply and demand, which will cause the panel price in Q2 to fall, especially the large size of 50 inches or more. Panel, this move is bound to increase the loss of some panel manufacturers.
According to Sigmaintell's news, 55-inch panel demand is weak, resulting in excess supply and demand, prices will continue to fall, 65-inch, 75-inch panels due to domestic 10 generation line mass production and substantial increase in production, severe oversupply, prices fell more serious.
For consumers, the decline in the price of large-size LCD TVs is of course a good thing. Now the price of domestically produced 65-inch TVs has fallen to 3,000. It will not be long before the price of 75-inch TVs will plummet.