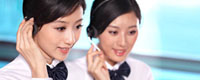 Name: Jessie
Tel: +86-755-27864416
Mobile: +86-18823763597
E-mail: jessie@rxxdisplay.com
Add: 3rd Floor Bldg.11,ChangXing Technical Zone,Wan An Road,Sha Jing town,Ban An district ,Shen Zhen ,GuangDong, China.
Skype: +8618823763597
WeChat: +8615623028461
whatsapp: +8618823763597
QQ: 1610996003





According to foreign media Technave, Huawei recently submitted the "HUAWEI ARK OS" trademark application to the European Intellectual Property Office. "ARK" means "Ark" in English. Combined with Huawei's Ark compiler, Huawei's new self-research The system is becoming more and more clear.
On May 24, the Trademark Office of the State Intellectual Property Office showed that Huawei Technologies Co., Ltd. applied for registration of the "Hongmeng" trademark on August 24, 2018. The special period is from May 14, 2019 to May 13, 2029. Used in mobile phone software design, software design and development.
Huawei's consumer business CEO Yu Chengdong said that Huawei is developing its own operating system, which will be available in the fall and the next spring. He revealed that Huawei's own operating system has opened up various fields such as mobile phones, computers, tablets, TVs, automobiles, and smart wearers. It will also be compatible with Android applications and all Web applications. "If the Android app is recompiled, the running performance is improved by more than 60% on this operating system, which is a future-oriented microkernel."
It is reported that Huawei named its self-developed operating system "Hongmeng", but Huawei did not respond to this.
Previously, the US government announced that Huawei and its subsidiaries were included in the list of regulated "entities" on the grounds of national security. Once listed on this list, regulated entities need relevant licenses to import related products from the United States. Among them, the EMUI system used on Huawei mobile phones is based on Android system development, and Google recently announced that it will suspend some commercial cooperation with Huawei.