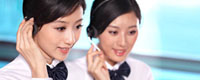 Name: Jessie
Tel: +86-755-27864416
Mobile: +86-18823763597
E-mail: jessie@rxxdisplay.com
Add: 3rd Floor Bldg.11,ChangXing Technical Zone,Wan An Road,Sha Jing town,Ban An district ,Shen Zhen ,GuangDong, China.
Skype: +8618823763597
WeChat: +8615623028461
whatsapp: +8618823763597
QQ: 1610996003





Company News
>> Sharp OLED panels aim at the first external sales of the medical market
Recently, Sharp announced that it has developed an OLED module for the medical market and will start delivering it to FINDEX, a Japanese medical system manufacturer, in August 2020. It will be used in visual inspection equipment and is scheduled to start in early 2021. Sales. This is Sharp's first external scale sale since it started producing small-size OLED panels in 2018.
Sharp's presence in the OLED market is minimal. At present, the shipments in the small-size OLED market are dominated by Korean products, and Samsung (SDC) accounts for more than 80% of shipments. According to data from RUNTO, in the first half of 2020, 202 M small-size OLED panels will be shipped globally. Samsung shipped 165M tablets, accounting for 81.2%. The remaining market share is divided among BOE, LGD, Visionox and others.
Therefore, Sharp's presence in the OLED market is minimal. But in fact, Sharp has a 4.5-generation OLED production line with a monthly production capacity of 7.5K/month in Sakai City, Osaka Prefecture, Japan. Since 2018, it has produced small-size OLED panels and used them in its own high-end mobile phones. Realize large-scale sales externally.
Relying on the important position of its parent company Hon Hai Group in Apple's supply chain, Sharp has always been the main supplier of Apple's LCD panels, but its OLED screens have not passed Apple's test, and its own mobile phone sales are too low. RUNTO analyst Joyce believes that due to the lack of shipments, it has also affected the development of high-quality panels to a certain extent. Sharp Kong has the ambitions of OLED construction, and currently has surpassed other panel manufacturers in technology and scale. Not very realistic. At the same time, LGD, BOE and Visionox in China are rapidly eroding Samsung's share.
On September 22 this year, BOE revealed at the Mianyang Science and Technology Expo New Display Industry Forum that in terms of flexible OLED, BOE's current market share is about 20%, and its corporate target for 2024 is 40%. In contrast, Sharp started to circulate news of exiting the small-size OLED panel market as early as 2019 due to very few shipments.
Sharp's choice is to take a stance. On a high-refresh rate OLED panel, Sharp is quite aggressive. Earlier this year, Sharp released Aquos Zero 2 in Taiwan, China, and its screen refresh rate reached 240Hz. On September 12, Sharp once again released a 240Hz high refresh rate mobile phone in Japan. It is said to be the world's first Android 11+240Hz high refresh rate mobile phone Aquos Zero 5G Basic. It uses a 6.4-inch OLED screen with a resolution of 2340×1080. , The screen shape is a water drop.
On October 1, Sharp, which has fallen behind in the consumer OLED market, established a new legal entity "Sharp Display Technology" (abbreviated as SDTC). SDTC is 100% owned by Sharp and located in Kameyama City, Mie County. Will focus on the development of Micro LED.
After the high refresh rate, there is an ultra-high brightness OLED
It has been two years since it was put into production in 2018, and Sharp announced for the first time to sell OLED panels, which is unexpectedly in the smart medical market. The ultra-high-brightness OLED module developed by Sharp this time will be used by the Japanese medical manufacturer Finex on the Gaze Analysing Perimeter (Gaze Analysing Perimeter).
Sharp has achieved ultra-high brightness through fine-tuning current control and other technologies, reaching more than 3,000 cd/㎡, which is 3 to 5 times the brightness of ordinary consumer products. In addition, Sharp also collaborated with FINDEX and EMC Healthcare, a subsidiary of FINDEX, to develop a chip that can view grayscale characteristics to achieve the best display for different brightness.
After the introduction of this module into the vision detector of medical institutions, it is expected to detect and treat diseases such as glaucoma and retinal detachment as soon as possible.
RUNTO believes that at a time when Apple cannot start supplying OLEDs, the future of Japanese manufacturers with high personnel management costs such as Sharp is to continue to develop distinctive OLED modules for use in medical, automotive and other applications. The high value-added niche market realizes more innovation and establishes the barriers for other manufacturers to enter this market. At the same time, in the dedicated or commercial market, solving the reliability and lifetime of OLEDs is also the most basic issue.
At present, the smart medical market has huge space, especially the medical imaging market in equipment. According to the RUNTO Smart Medical Report, China's medical imaging market is expected to reach US$18 billion in 2020, accounting for 20% of the global medical imaging market; from 2010 to 2020, the compound growth rate of China's medical imaging market will reach 14. 4%.
Further reading The Japanese medical brand Finex has been conducting research and development of new ophthalmic diagnostic technology since 2017, mainly for ophthalmic diseases that are difficult to detect in the early stage of glaucoma, and can cause vision and even irreparable damage in severe cases. This disease used to be With complex ophthalmological instrument diagnosis, considering that most people will not go to the ophthalmology hospital for examinations, almost all patients see the doctor only when they are serious and miss the opportunity.
The technology to solve the problem that is difficult to diagnose early is the gaze tracking technology for the development of wearable technology. For this purpose, Finex proposes the GAP concept, which can use the display device with the gaze tracking technology and AI to determine whether the patient's eyes have early signs of glaucoma. It can also be used to diagnose retinal detachment, even Alzheimer's disease and other diseases that can be judged in advance from the visual response.