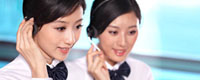 Name: Jessie
Tel: +86-755-27864416
Mobile: +86-18823763597
E-mail: jessie@rxxdisplay.com
Add: 3rd Floor Bldg.11,ChangXing Technical Zone,Wan An Road,Sha Jing town,Ban An district ,Shen Zhen ,GuangDong, China.
Skype: +8618823763597
WeChat: +8615623028461
whatsapp: +8618823763597
QQ: 1610996003





Company News
>> Pass LGD will mass production OLED Samsung dominate the OLED panel situation is about to change 24th,Apr,2017
Samsung Electronics dominate the smart machine OLED panel day is coming to an end? It is reported that LG Display (LGD) is about to begin mass production of OLED, the end of this year may be able to ship to the Chinese intelligent machine operators. In addition, Apple in order to disperse the supplier, also asked LGD can sub-next year's iPhone orders.
Yandai 16, the industry sources, LGD Gumi (Gumi) plant the sixth generation of OLED (1,500X1,850 mm), the third quarter production, the end of this year will be available to the Chinese smart machine industry, breaking the Samsung Electronic monopoly position. Samsung is currently in the smart machine OLED market share of up to 95%.
Korean media BusinessKorea 17 reported that it is understood that this year's iPhone OLED display, by the Samsung take-all. Apple to explore the production capacity of LGD, investment, etc., to understand whether the next year commissioned LGD production OLED panel. LGD senior staff said that Apple asked LGD, is willing to fight for Apple's small and medium-sized OLED panel orders, LGD will be based on the end of June OLED production technology, production capacity, investment and other decisions whether to compete for Apple orders.
Before LGD have doubts about this, there is no mass production of small and medium-sized OLED panel experience, but also worried about the amount of investment is too high. However, it is understood that the current trend of intelligent machine panel by the LCD (LGD) quickly turned to OLED, the company that if not hurry to invest, will lag behind the market.
LGD sixth generation OLED production line - Gumi E5 plant, the second half of this year production. Display industry, said the next year equipped with OLED new iPhone, annual sales of about 40 million, LGD E5 plant annual production capacity of up to 5.5 million groups, each substrate can be cut into multiple 5.5-inch panel, enough to supply Apple Need, can also be sold to China's intelligent machine operators.
Prior to this also came Google interested in investing in LGD to develop OLED, to ensure that the new smart machine Pixel supply.
At the end of last year Google released "Pixel" series of intelligent machines, despite the highly acclaimed, but due to insufficient supply of OLED panels, production has been unable to increase. Google through this lesson, rumored to invest heavily in South Korea panel factory LG Display (LGD), the development of flexible OLED panel, in order to achieve a new generation of Pixel intelligent machine stable supply.
ZDNet, Reuters previously quoted the Korean media etnews reported that OLED panel supply tight, the parties compete. According to sources, Google proposed to invest 1 trillion won ($ 880 million), to help increase the flexibility of LG OLED OLED panel. Google plans to cooperate with LGD to ensure that OLED supply is free and can be used for new Pixel smartphones.
It is reported that the amount of investment and supply may be revised, LGD is considering Google proposal. 1 trillion Korean won the amount of high enough to add a production line, the production of the sixth generation of small and medium-sized flexible OLED panel.