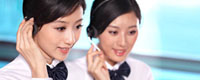 Name: Jessie
Tel: +86-755-27864416
Mobile: +86-18823763597
E-mail: jessie@rxxdisplay.com
Add: 3rd Floor Bldg.11,ChangXing Technical Zone,Wan An Road,Sha Jing town,Ban An district ,Shen Zhen ,GuangDong, China.
Skype: +8618823763597
WeChat: +8615623028461
whatsapp: +8618823763597
QQ: 1610996003





Company News
>> Samsung delays shutting down LCD display panel production line until March next year
DoNews, November 25 (Reporter Ding Fan) According to foreign media reports, Samsung has postponed the closure of its L8 LCD panel factory in Asan, South Korea to March 2021. It is worth noting that the LCD display panel production line It was originally planned to shut down before the end of this year.
It is reported that LG has previously disclosed that it will discontinue LCD panel production at the end of this year, but the plan will not keep up with the changes. LG's idea has undergone a radical change, and then announced that the LCD panel factory may stop production as early as the end of next year.
Beginning in the second half of this year, the global LCD panel market has seen price increases. Subject to the tightening of upstream supply, the panel market continued to rise. LCD panel prices increased by 30% in Q3 alone. In other words, the rise in the LCD panel market eventually prompted LG and Samsung to change the idea of ​​discontinuing LCD production.
In addition, it is worth mentioning that even though LG and Samsung have changed their minds, this does not mean that LG and Samsung will continue to compete in the LCD panel market. It is just that LCD has postponed its discontinuation plan. When this wave of market passes, It's time for the two major LCD panel makers of Korean companies to withdraw from the stage of history.
It should be noted that Samsung also sold its Suzhou LCD factory to TCL. According to Korean media reports, Samsung found a buyer for the LCD factory in Suzhou, and the buyer was TCL's display unit China Star Optoelectronics Technology (CSOT). CSOT and its parent company TCL spent US$1 billion on this acquisition ( (Approximately 6.9 billion yuan) took over a 70% stake in the plant, of which CSOT has a 60% stake in the business, and TCL has a 10% stake.