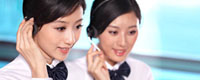 Name: Jessie
Tel: +86-755-27864416
Mobile: +86-18823763597
E-mail: jessie@rxxdisplay.com
Add: 3rd Floor Bldg.11,ChangXing Technical Zone,Wan An Road,Sha Jing town,Ban An district ,Shen Zhen ,GuangDong, China.
Skype: +8618823763597
WeChat: +8615623028461
whatsapp: +8618823763597
QQ: 1610996003





Company News
>> LCD panels skyrocketed by 30%, LG's panel shutdown plan is postponed by one year
In the past two years, with the rise of domestic panel manufacturers such as BOE and China Star Optoelectronics, the production capacity of LCD panels has increased substantially and prices have gradually fallen. The 55-inch TV can be won at only 1,000 yuan, which can be called the price of cabbage.
Due to the gradual fierce competition for LCD panels, the two South Korean panel giants, Samsung and LG, decided to stop production of LCD panels at the end of the year and fully develop OLED and QLED. With the discontinuation of Samsung and LG. LCD panel production capacity began to decline, and prices gradually increased. LCD panel prices rose by 30% in Q3, and the price of 55-inch TVs returned to the price of 2,000 yuan.
It is reported that in the face of the LCD market's revival, LG has also decided to change its previous policy. It was originally scheduled to discontinue LCD panel production at the end of this year. Now LG will postpone the production of LCD panels for a year before the end of next year.
I don't know if LG's postponement of LCD panel production for a year will slow the upward trend of LCD panels and stabilize prices again.