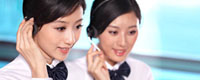 Name: Jessie
Tel: +86-755-27864416
Mobile: +86-18823763597
E-mail: jessie@rxxdisplay.com
Add: 3rd Floor Bldg.11,ChangXing Technical Zone,Wan An Road,Sha Jing town,Ban An district ,Shen Zhen ,GuangDong, China.
Skype: +8618823763597
WeChat: +8615623028461
whatsapp: +8618823763597
QQ: 1610996003





Company News
>> Does BOE also supply OLED panels for iPhone 12? Or change the screen for maintenance
The four iPhone 12s released by Apple this month are fully upgraded with OLED panels. The main suppliers are Samsung and LG. The long-rumored BOE OLED panels have not entered the iPhone supply chain.
However, this does not mean that there is no chance for domestic OLED panels. A few days ago, it was reported that JD.com still supplied Apple with a 6.1-inch OLED panel for the iPhone 12, but the initial quantity was not large.
Then why does Apple buy OLED screens from Chinese companies? According to foreign media analysis, BOE is not an official supplier of Apple's iPhone 12, but the OLED screens they supply may be used for repairs and are spare panels.
Since neither Apple nor BOE will confirm the cooperation between the two parties, this matter cannot be confirmed. It can only be verified when someone finds out that the screen panel has changed after the iPhone 12 is sold.
If Apple really prepares domestic OLED screens as spare panels, you don't have to worry. Apple's quality requirements will definitely ensure that the quality of domestic panels is basically the same as that of Samsung and LG panels.
For BOE, it is still unable to be included in the Apple iPhone 12 supply chain. In fact, the more problem is insufficient production capacity. Earlier news broke that the iPhone 13 in 2021 will officially adopt domestic OLED panels.