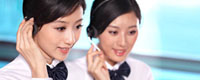 Name: Jessie
Tel: +86-755-27864416
Mobile: +86-18823763597
E-mail: jessie@rxxdisplay.com
Add: 3rd Floor Bldg.11,ChangXing Technical Zone,Wan An Road,Sha Jing town,Ban An district ,Shen Zhen ,GuangDong, China.
Skype: +8618823763597
WeChat: +8615623028461
whatsapp: +8618823763597
QQ: 1610996003





According to the Taiwan Electronic Times, BOE will supply 6.1-inch OLED panels for the iPhone 12, Apple's first 5G smartphone released in October. Although BOE's initial supply is not large, it is expected that shipments will gradually increase in 2021.
BOE has always been interested in becoming a supplier of iPhone OLED panels, but unfortunately it failed Apple's quality test several times. Industry observers said that BOE's products have not yet passed Apple's quality test, and BOE expects to be tested again before the end of October.
South Korean media analyzed that since BOE is not an official supplier of Apple, the display screen supplied this time may be used as a spare panel for repairs.
Apple first released an OLED display smartphone in 2017, and all its panels have since relied on displays made by Samsung. However, in order to expand the supply chain, Apple added LG Display to the list of suppliers in 2019. By 2020, South Korean companies are expected to provide a total of 80 million OLED panels to Apple.