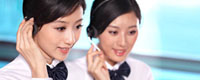 Name: Jessie
Tel: +86-755-27864416
Mobile: +86-18823763597
E-mail: jessie@rxxdisplay.com
Add: 3rd Floor Bldg.11,ChangXing Technical Zone,Wan An Road,Sha Jing town,Ban An district ,Shen Zhen ,GuangDong, China.
Skype: +8618823763597
WeChat: +8615623028461
whatsapp: +8618823763597
QQ: 1610996003





Company News
>> Apple decides to use OLED panels for iPad starting in 2022
As we all know, Apple Watch and iPhone have adopted OLED screen panels. The South Korean media Electronic Daily reported that Apple placed orders with Samsung and LG to apply OLED panels to the iPad series of products. The new products will be released in 2022.
In addition, Apple plans to use hybrid OLED panels thinner than ordinary OLED panels, fully combining the characteristics of rigid OLED and flexible OLED, Samsung Display can supply in 2022, and LG Display can supply in 2023.
According to reports, this OLED uses rigid glass as a TFT (thin film transistor) substrate, so it has the characteristics of a rigid OLED, combined with TFE (thin film encapsulation) technology (TFE technology is currently used in flexible OLEDs), and will use thin films instead of current ones. For encapsulated glass.
As a result, this new OLED technology can reduce the overall thickness of the panel. Samsung Display and LG Display call them the "UT (Ultra Thin)" panel and the "ATO (High Thin OLED)" panel, respectively.
An executive said that Samsung has begun to prepare for the necessary facilities and equipment, and is expected to start in 2022 and fully supply its panels in 2023.
This is the first time an OLED panel has been used in the Apple iPad series. Before that, in the first half of next year, Apple will also launch iPad Pro with miniLED (LCD). Both Samsung Display and LG Display said that they could not disclose any information about customers.