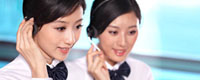 Name: Jessie
Tel: +86-755-27864416
Mobile: +86-18823763597
E-mail: jessie@rxxdisplay.com
Add: 3rd Floor Bldg.11,ChangXing Technical Zone,Wan An Road,Sha Jing town,Ban An district ,Shen Zhen ,GuangDong, China.
Skype: +8618823763597
WeChat: +8615623028461
whatsapp: +8618823763597
QQ: 1610996003





Company News
>> 3M launched a new LCD screen optical fingerprint technology!
According to foreign media reports, 3M has developed a new technology that enables smartphones with LCD screens to have in-display fingerprint readers, which are usually used for more expensive OLED screen devices.
It is reported that the new 3M Near Infrared Transmission System (NITS) uses an advanced ultra-thin 3M optical display film to allow the fingerprint recognition optical sensor to be placed behind the LCD screen. Previously, these films would block the optical sensor from "seeing" your fingerprints, but their new film film blocks 97% of the light in visible light, but is transparent in infrared, making infrared optical sensors readable Take your fingerprints.
The fingerprint identification system can be used in tablet computers, notebook computers and other LCD devices, and will bring the in-display fingerprint reader to more and cheaper devices.
Prior to this, Apple has applied for similar under-screen fingerprint patent technology many times, such as embedding a communication antenna in the strap, but it is mentioned that the screen of the watch may include one or more input devices, such as touch sensing devices and sensing devices. , Temperature sensing device and/or fingerprint sensor.
Not only are foreign companies developing fingerprint unlocking under the LCD screen, but domestic manufacturers are also working on this aspect. This year Goodix will realize mass production of the optical fingerprint solution under the LCD screen. Previously, Redmi had already demonstrated a prototype to implement LCD screen fingerprints on the LCD screen. I don't know if it has won the first release.