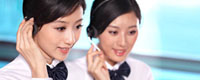 Name: Jessie
Tel: +86-755-27864416
Mobile: +86-18823763597
E-mail: jessie@rxxdisplay.com
Add: 3rd Floor Bldg.11,ChangXing Technical Zone,Wan An Road,Sha Jing town,Ban An district ,Shen Zhen ,GuangDong, China.
Skype: +8618823763597
WeChat: +8615623028461
whatsapp: +8618823763597
QQ: 1610996003





Company News
>> BOE ranks 13th in the world in 2020 IFI Patent Authorization Ranking
On January 12, the 2020 annual statistics report released by the world's leading patent service organization IFI Claims showed that BOE (BOE) ranked 13th in the US patent authorization list, with 2,144 patent authorizations. As the leader of Chinese companies on this list, this is also the third consecutive year that BOE has ranked among the top 20 in the world, fully demonstrating its leading strength in the field of technology research and development.
Patent is a manifestation of the technological innovation achievements and strength of an enterprise. As a global Internet of Things innovative enterprise, BOE has always adhered to "respect for technology and persistence in innovation" and maintains stable investment in the field of innovative technology, even when facing In 2020, with many challenges, the company will still use 7% of its revenue for the development of new technologies, and in the past few years has gradually extended its technological advantages in the field of semiconductor display to the Internet of Things, big data, artificial intelligence and other fields . As of 2020, BOE has accumulated over 70,000 available patents. Among the annual new patent applications, over 90% of invention patents and over 35% of overseas patents cover the United States, Europe, Japan, South Korea and other countries and area. These patented technologies have been fully applied to BOE (BOE) flexible display, 8K ultra-high-definition display, as well as smart car linkage, smart retail, smart finance, smart cultural exhibition, digital art, smart health and other fields, bringing people high value-added products And software and hardware integration solutions.
Over the years, BOE's innovative patent achievements have been highly praised and recognized by authoritative organizations in many fields around the world. BOE (BOE) has been ranked among the top ten in the World Intellectual Property Organization (WIPO) patent rankings for many consecutive years. In addition, it has also been listed on Brand Finance's 2020 Global Top 100 Most Valuable Technology Brands. BrandZ is the most valuable Chinese brand. Top 100 list.
Li Xinguo, vice president of BOE and head of the Technology and Intellectual Property Management Center, said that as Chinese companies become the mainstay of global scientific and technological innovation, the protection and promotion of intellectual property rights in innovation is becoming more and more critical. 2021 is the first year of the "14th Five-Year Plan". BOE will continue to innovate technology, strengthen patent layout in important fields, improve the construction of the intellectual property system, and empower ecological partners while enhancing independent innovation capabilities. Innovative technologies and products allow global users to experience a better life brought about by technological innovation.