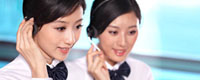 Name: Jessie
Tel: +86-755-27864416
Mobile: +86-18823763597
E-mail: jessie@rxxdisplay.com
Add: 3rd Floor Bldg.11,ChangXing Technical Zone,Wan An Road,Sha Jing town,Ban An district ,Shen Zhen ,GuangDong, China.
Skype: +8618823763597
WeChat: +8615623028461
whatsapp: +8618823763597
QQ: 1610996003





Company News
>> Market share close to three percent OLED screen to speed up catch up with LCD 26th,Apr,2017
According to foreign media reports, in recent years, the market equipped with OLED screen smart phones more and more, the latest industry reports show that the next three years they will be on an equal footing with the LCD screen.
Samsung is the largest OLED screen manufacturer
Today, OLED screen market share has reached 27.6%, from zero to have, they are constantly eroding the LCD screen territory. Samsung has been the largest OLED screen manufacturer, and it also sold the most OLED screen phone, LG, Sony and Apple is the main force of the LCD camp. With the iPhone 8 switch to OLED screen, the original LCD camp advantage will be gradually disintegrated. In addition, the Chinese manufacturers Huawei, millet, Meizu and other OLED screen of the favor also make such products promising.
Previously, the popularity of OLED screen has been the cost of the problem, but in recent years with the technological progress of its manufacturing costs have dropped significantly, even once lower than the LCD. In terms of contrast, light leakage and viewing angle, OLED screen also has an absolute advantage.
In addition, OLED screen hand also holding a killer, that is, it can bend the characteristics.
Since last year, the shape of the smart phone has gradually changed, the application of the surface screen so that people get rid of the aesthetic fatigue, this year's Galaxy S8 and iPhone 8 will use the arc full-screen design, as the industry hutch, their new trend in the future Will be transmitted to other manufacturers.
However, this is not the ultimate goal of smart phone design, rumors that Samsung and LG are ready to fold the phone, and one of the most important element is the flexible OLED screen.
Regardless of whether OLEDs can eat half of the market share in 2020, it tends to shrink with the LCD screen gap trend is irreversible. The future, with LG, JDI and Foxconn manufacturers such as OLED production line start, manufacturers of such screen acceptance will be higher and higher.