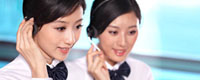 Name: Jessie
Tel: +86-755-27864416
Mobile: +86-18823763597
E-mail: jessie@rxxdisplay.com
Add: 3rd Floor Bldg.11,ChangXing Technical Zone,Wan An Road,Sha Jing town,Ban An district ,Shen Zhen ,GuangDong, China.
Skype: +8618823763597
WeChat: +8615623028461
whatsapp: +8618823763597
QQ: 1610996003





Company News
>> BOE A plans to increase its production capacity by no more than 20 billion to seize the OLED market
On January 18, Capital State learned that BOE A (000725. SZ) issued a plan for non-public issuance of A shares in 2021, with a planned increase of no more than 20 billion.
Among them, Beijing Jingguorui State-owned Enterprise Reform and Development Fund (Limited Partnership) (hereinafter referred to as "Jingguorui Fund") plans to subscribe for this non-public offering of A shares with 4 billion yuan in cash.
The announcement disclosed that the executive partner of Jingguorui Fund is Beijing Jingguorui Investment Management Co., Ltd., and it is the main body controlled by Beijing State-owned Capital Management Center.
BOE A stated that the fixed increase after deducting the issuance costs, the net proceeds will be used to invest in the acquisition of 24.06% of Wuhan BOE Optoelectronics, the capital increase in Chongqing BOE Display and the construction of BOE Chongqing's 6th generation AMOLED (flexible) production line project, Increased capital in Yunnan Chuangshijie Optoelectronics and built a 12-inch silicon-based OLED project, increased capital in Chengdu BOE Hospital and built Chengdu BOE Hospital, repaid loans from Fuzhou City Investment Group, and supplemented working capital.
BOE A said that the purpose of this fixed increase is to deepen technology accumulation, expand production capacity to seize the OLED market, lay out the health service market in the southwest region, implement the development strategy of smart medical industry, enhance the control of production lines, and fully enjoy the dividends of the industry development period and optimize the capital structure .
BOE A stated that after the completion of this non-public offering, the company's equity distribution will change, but it will not cause changes in the company's controlling shareholders and actual controllers, nor will it cause the company to fail to be listed.