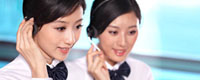 Name: Jessie
Tel: +86-755-27864416
Mobile: +86-18823763597
E-mail: jessie@rxxdisplay.com
Add: 3rd Floor Bldg.11,ChangXing Technical Zone,Wan An Road,Sha Jing town,Ban An district ,Shen Zhen ,GuangDong, China.
Skype: +8618823763597
WeChat: +8615623028461
whatsapp: +8618823763597
QQ: 1610996003





Company News
>> The price of LCD panels has risen, and LCD TVs have increased by 30%
In recent years, the sales of domestic LCD TVs have continued to fall. Although the threshold for TVs is getting lower and lower, it does not stimulate consumers' desire to buy. Especially this year the price of LCD panels has risen, and the prices of some originally relatively cheap TVs have suddenly risen, completely extinguishing consumers' desire to buy TVs.
However, despite the overall decline in TV sales and sales, high-end and large-screen TVs have maintained a growth trend. According to data from Aowei Cloud Network, TV sales in the first quarter of this year fell by 0.6% year-on-year and 20.5% from 2019. The sales of high-end TVs priced at more than 10,000 yuan have increased by 4.03% in 2020. Industry insiders analyze that as people's spending power improves, the market's demand for high-end, large-screen TVs is increasing.
What's interesting is that there are laser TVs that are growing faster than large-screen TVs. According to data from Aowei Cloud Network, laser TV sales in 2020 increased by 64.5% year-on-year. In the first quarter of this year, overall sales increased by 55.1% year-on-year. Laser TV maintains a stable and high-speed growth rate. In the trend of TV moving towards large screen and high-end, laser TV seems to have become a new trend.
The price increase of LCD panels this year has led to an increase in the price of LCD TVs by as much as 30%. Laser TV is not affected by this. Instead, as technology upgrades and upstream and downstream industries become more mature, the overall cost begins to decrease. At present, more and more companies have launched laser TV products, such as Hisense, Skyworth, TCL, Xiaomi, etc., which shows that the prospect of laser TV is very broad.
Compared with traditional LCD TVs, laser TVs can filter blue light from the light source, and many manufacturers have promoted its "eye protection" effect. In addition, the laser TV equipment is small, easy to install and transport, and the projection size can be flexibly adjusted, and the ultra-clear large screen experience can be easily obtained.
It can be seen that the current advantages of laser TVs are quite obvious, and the market also shows a positive attitude towards laser TVs. Since 2020, Hisense has brought laser TVs to the United States, France and other overseas countries. As of the end of 2020, Hisense's cumulative overseas sales have increased by 326%. In the first quarter of this year, overseas shipments of laser TVs have increased by more than 9 times.
Under the background that the price of LCD panels continues to rise and the demand for high-end and large-screen TVs continues to increase, laser TVs have blazed a new trail and exhibited great advantages, which is likely to become a new trend in the future. Perhaps, as laser TV prices drop further, laser TVs will also enter the homes of thousands of consumers.