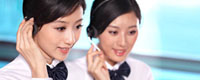 Name: Jessie
Tel: +86-755-27864416
Mobile: +86-18823763597
E-mail: jessie@rxxdisplay.com
Add: 3rd Floor Bldg.11,ChangXing Technical Zone,Wan An Road,Sha Jing town,Ban An district ,Shen Zhen ,GuangDong, China.
Skype: +8618823763597
WeChat: +8615623028461
whatsapp: +8618823763597
QQ: 1610996003





Company News
>> iPhone, iPad fully turn to OLED screen: Samsung eats Apple's big order
For Apple, it is now making every effort to switch the screens of its iPhone and iPad to OLED, so Samsung is definitely the biggest beneficiary because their production capacity is the most powerful.
According to the "Korea Times" report, as BOE strives to improve the quality of OLED screens, the company will compete with Samsung and LG for iPhone/iPad component supply orders in the future. However, Apple's current production capacity is mainly dependent on Samsung, and some LG.
The report also mentioned that Samsung Display maintains a leading position and is expected to supply 120 million OLED panels for the new iPad, and they will receive more orders in the future because the entire iPhone series will also switch to the demand for OLED screens.
On the other hand, reports claim that BOE has already secured Apple's OLED orders, but it may be limited to refurbished machines. As for whether it is limited to iPhone or iPad, or both, it remains to be seen.
One of the reasons why Apple chose to switch from mini-LED to self-luminous OLED panels is said to be to minimize the blooming effect of the backlight.
Display industry analyst Ross Young said that the mini-LED backlight on the high-end M1 iPad Pro caused it to experience an embarrassing blooming phenomenon.
Although switching to OLED can eliminate this phenomenon, Apple cannot ignore the high cost and aging problems. Therefore, in order to be safe, Apple may also step by step on the iPad.