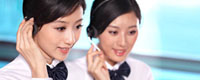 Name: Jessie
Tel: +86-755-27864416
Mobile: +86-18823763597
E-mail: jessie@rxxdisplay.com
Add: 3rd Floor Bldg.11,ChangXing Technical Zone,Wan An Road,Sha Jing town,Ban An district ,Shen Zhen ,GuangDong, China.
Skype: +8618823763597
WeChat: +8615623028461
whatsapp: +8618823763597
QQ: 1610996003





Company News
>> BOE mini-LED achieves mass production: final battle with Korean OLED
On October 9th, BOE A stated in its interaction with investors that BOE has now fully deployed the mini/micro LED industry, and mass production of backlight and direct display products has been achieved.
BOE announced that it will create a mini/micro LED product group with active drive, COG as the core, and SMD/COB coordinated development. BOE can provide mini/micro LED products and solutions with different processes, types and costs according to customer needs.
At present, all companies still focus on the development of mini-LEDs. Speaking of mini-LED, we have to mention TCL Huaxing Optoelectronics, which has bet on the mini-LED market early and achieved a relatively leading position. After Samsung Display and LG Display two major Korean companies withdrew from the traditional LCD industry, BOE became the largest manufacturer of LCD panel shipments.
Mini/micro LED must be one of the important development directions of LCD in the future. If BOE wants to not be surpassed by Huaxing Optoelectronics in this area, it must develop mini/micro LED as soon as possible to maintain its position as the leader of the LCD panel industry.
Compared with OLED screens, mini-LED's biggest advantage is longer life span and higher display brightness. However, Xiao Lei also noticed that there are also ways to improve this disadvantage in OLED.
In the future, Samsung is likely to provide Apple with OLED panels for the iPad. Apple hopes to double the brightness by stacking double layers and extend the life span by 4 times. But recently, the two sides cancelled plans to use this panel on the iPad Air. The reason may be that Samsung cannot achieve double-layer OLED stacking, or Samsung is unwilling to do it because of profitability issues, or it may be both.
The OLED panel plan on the iPad Pro has not been cancelled, and the latest iPad Pro 12.9-inch version uses a mini-LED screen. In the future, mini-LED screens and OLED screens will start a battle in the tablet computer, car screen, monitor, and TV industries.
BOE currently has a layout on both routes, but the technology is not the top in the industry, and OLED screens only account for a smaller share. Relatively speaking, domestic screen manufacturers are more likely to achieve overtaking in the mini-LED industry. BOE is likely to invest more resources in this area like TCL.