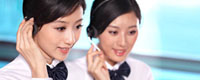 Name: Jessie
Tel: +86-755-27864416
Mobile: +86-18823763597
E-mail: jessie@rxxdisplay.com
Add: 3rd Floor Bldg.11,ChangXing Technical Zone,Wan An Road,Sha Jing town,Ban An district ,Shen Zhen ,GuangDong, China.
Skype: +8618823763597
WeChat: +8615623028461
whatsapp: +8618823763597
QQ: 1610996003





Company News
>> China Panel officially supplies OLED panels to Apple
China's largest and the world's largest LCD panel company BOE has officially supplied OLED panels to Apple for use on the iPhone 12. This is the first time BOE has realized its ambition to supply OLED panels to Apple since mass production of OLED panels in 2017.
Apple has a huge influence on the global mobile phone supply chain. Basically, as long as they can catch Apple's express train, the industry chain enterprises can make huge profits. Previously, Samsung was the sole supplier of Apple's OLED panels, and the OLED panel business became Samsung's second largest source of profit; China's precision optoelectronic thin-film component manufacturer OFILM announced the results showed that after being kicked out of the supply chain by Apple, revenue declined Nearly 50%, while net profit has plummeted by more than 90%.
The supply of components to Apple by mobile phone industry chain companies can also greatly enhance their brand reputation. Therefore, other mobile phone companies will give priority to adopting its components.
It is precisely because of Apple's huge influence on the supply chain that BOE's primary consideration after the production of OLED panels is to become Apple's supplier, but after mass production of OLED panels in 2017, although it has been reported to supply OLED to Apple every year The panel has failed year after year, and it has not become a reality until now.
BOE is the world's largest LCD panel company. In 2003, it acquired LCD panel production technology by purchasing a technologically backward LCD panel production line from Hyundai, South Korea. After that, it took 6 years to fully understand the LCD panel production technology, and it was preparing to build the first LCD panel production technology in 2009. The 8.5-generation LCD panel production line that is equivalent to the world's advanced technology.
Since then, it has started the madman mode of LCD panel capacity expansion, and put into production in 2017 the first world's most advanced 10.5-generation LCD panel production line. It has thus become the world's largest LCD panel company, but LCD panels have entered a mature stage and production capacity Surplus began to appear. LCD panel prices have fallen for two consecutive years. In 2018, BOE, which has just become the world's largest LCD panel company, suffered a 50% drop in profit.
Of course, BOE recognized that LCD panels will eventually be replaced by new panel technology in the future. Therefore, while expanding the production capacity of LCD panels, it also laid out OLED panels. At the same time, it successfully put into production small and medium-sized OLED panels at the end of 2017, but it cost It took a year to officially supply OLED panels to Huawei in 2018. Since then, it has been rumored to supply OLED panels to Apple.
The industry believes that BOE is now officially supplying OLED panels to Apple, and its performance is expected to be greatly improved. Apple introduced BOE as an OLED panel supplier, mainly to pressure South Korea's Samsung and LGD panel suppliers to reduce the price of OLED panels, but BOE's cost is obviously much lower than that of Korean panel companies, so even if the price of OLED panels drops, BOE's profits will also exceed South Korean panel companies.
Although BOE has become Apple's OLED panel supplier, there is still doubt as to how long the life cycle of OLED panels will be. OLED panels have always had problems with burning screens, but due to the short service life of the mobile phone and the smaller screen, the burning screen failure The probability of appearance is also small, but Apple has begun to introduce more advanced miniLED panels on the iPad, and the iPhone is likely to use miniLED panels within two or three years.
However, two Chinese panel companies, BOE and TCL Huaxing, have mass-produced miniLED panels, which are basically at the same level as overseas companies in terms of technology. Quality is still expected to become Apple's miniLED panel supplier by then.