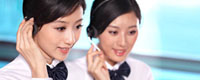 Name: Jessie
Tel: +86-755-27864416
Mobile: +86-18823763597
E-mail: jessie@rxxdisplay.com
Add: 3rd Floor Bldg.11,ChangXing Technical Zone,Wan An Road,Sha Jing town,Ban An district ,Shen Zhen ,GuangDong, China.
Skype: +8618823763597
WeChat: +8615623028461
whatsapp: +8618823763597
QQ: 1610996003





Company News
>> Samsung intends to sell LCD devices to BOE and TCL
Samsung said it would withdraw from the LCD market and has been focusing on the OLED market for more than a year.
However, there was a large shortage of cores in the world, and all semiconductor-related products increased in price, and LCD screens also increased in price.For example, from the second half of 2020 to the second quarter of this year, the price of LCD screens increased by an average of 30 %about.
So Samsung stated that it would postpone its withdrawal from the LCD screen market. After all, no one wants to make a living with the money, and it will take advantage of the price increase to make a wave of money.
We have indeed seen that as the price of LCD screens rises, BOE, TCL, Samsung, LG, etc. have really made more money on LCD screens than in previous years. For example, BOE has achieved 20 billion profits in the first three quarters. An increase of 708% is a big profit.
However, since the second half of this year, the supply of LCD screens began to exceed demand. According to the report released by CINNO Research recently, LCD panel prices continued to fall due to weak terminal demand, and so far, it has fallen for 5 consecutive months.
The agency predicts that next, the supply and demand reversal of LCD has begun, and there will be no change in a short period of time, so LCD panel prices and gross profit margins will usher in a downward cycle.
As a result, South Korean media reported recently that Samsung has once again stated that it will withdraw from the LCD market and focus on the OLED market. The long-delayed LCD production plan is finally on the agenda.
According to the media, Samsung is already dismantling some of the large-size LCD panel equipment in the L7-2 and L8-1 factories to make room for the OLED TV panel production line.
As for the old LCD equipment, Samsung also has plans to sell these manufacturing equipment to BOE or TCL, etc., so that they can cash out again.
I have to say that Samsung really has a good calculation. When the price of LCD panels is high, it makes money on its own. When the price drops, it quickly sells the equipment, and then cashes out and lets Chinese manufacturers take over.
But this matter is actually not a bad thing for BOE and TCL. These second-hand devices from Samsung are relatively more cost-effective, and without rivals such as Samsung, BOE and TCL have more voice on LCD screens. Large, and LCD will not be eliminated for a while, there is still room, so everyone is happy.
However, with the advent of OLED, MicroLED and other technologies, domestic manufacturers still have to work hard to develop new technologies instead of guarding LCD. What do you think?