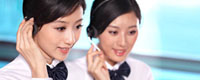 Name: Jessie
Tel: +86-755-27864416
Mobile: +86-18823763597
E-mail: jessie@rxxdisplay.com
Add: 3rd Floor Bldg.11,ChangXing Technical Zone,Wan An Road,Sha Jing town,Ban An district ,Shen Zhen ,GuangDong, China.
Skype: +8618823763597
WeChat: +8615623028461
whatsapp: +8618823763597
QQ: 1610996003





Company News
>> Apple and Sharp start negotiations, iPhone will finally use OLED screen?
Before the official release, there have been various rumors that the iPhone 7 will use an OLED screen, but it turns out that it does not. Apple still uses the LCD screen on the iPhone 7, and has improved the color gamut, brightness and contrast of the LCD to an unprecedented new height. But the rumors about OLED don't seem to end there.
Recently, the US technology blog 9to5mac reported that the current evidence shows that Apple is likely to officially adopt OLED screens on the iPhone 8 launched next year.
On Friday, Bloomberg also reported that Apple is currently in talks with Sharp to produce OLED panels for its mobile phones, and if Sharp can ensure sufficient production capacity, the negotiations will become a reality.
Sharp has previously announced that it will invest more than $500 million in OLED display manufacturing, but the return on production capacity from this investment will not be realized until the end of 2018. In general, however, Apple usually chooses to contract with multiple suppliers in order to reduce risks and reduce supply prices, so Sharp may only be one of its options.
For now, Apple's only product using OLED technology is the Apple Watch smartwatch. Compared with LCD technology, OLED technology can provide higher contrast ratio, and it is also superior to traditional LCD technology in terms of power consumption, color gamut breadth, screen thickness and flexible technology. In addition, when the black interface is displayed, the OLED display itself does not emit light, so the effect of displaying part of the whole screen can be easily realized. Therefore, it is almost an inevitable trend that Apple will use OLED technology in future iPhones.
Apple's biggest rival Samsung has used OLED display technology for its Galaxy line of phones for years, but Apple has been slow to adopt the more advanced display technology due to supply constraints.