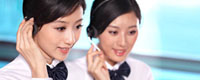 Name: Jessie
Tel: +86-755-27864416
Mobile: +86-18823763597
E-mail: jessie@rxxdisplay.com
Add: 3rd Floor Bldg.11,ChangXing Technical Zone,Wan An Road,Sha Jing town,Ban An district ,Shen Zhen ,GuangDong, China.
Skype: +8618823763597
WeChat: +8615623028461
whatsapp: +8618823763597
QQ: 1610996003





Company News
>> LG Display to launch mid-sized OLED panels for gaming monitors
South Korean flat-panel display maker LG Display said it will next launch mid-sized OLED panels designed for gaming monitors, ranging in size from 20 inches to 30 inches. In addition, the company also revealed that this batch will be white (W)-OLED panels, which will be produced on its 8.5-generation production line, and the first panels will be released by the end of 2022.
A spokesman for LG Display said: "LG Display will release a new flat panel display using OLED technology before the end of this year, with a size of 20 inches or more, but not more than 30 inches." At the same time, the company also said that the company has not yet determined which company will be used. The factory is responsible for production (the two currently candidate factories are located in Paju, Gyeonggi-do, South Korea, and Guangzhou, China).
LG Display said that the new product will be made on a mother glass substrate with a width of 2.2 meters and a height of 2.5 meters through the 8.5-generation production process. In addition, these new panels will be supplied to manufacturers of displays and portable electronic devices.
The news heralds LG Display's foray into the mid-size display market, as the company has so far only produced flat-panel OLED displays for televisions (over 40 inches in size) and electronic devices such as smartphones (under 20 inches in size). The world's largest maker of OLED panels for TVs has yet to release OLED panels specifically for displays.
In fact, this is in line with LG Display's focus on growing demand for high-end gaming monitors. According to market intelligence agency Omdia, LG Display's main TV customer, LG Electronics, saw shipments of its smallest OLED TV series (42-inch and 48-inch) in the first half of 2022 (January-June) increase by 80% compared to last year above. Both series, including the 42-inch series launched this year, are touted as TVs that cater to gamer tastes.
In addition, LG Display said in August 2021 that it plans to invest 3.3 trillion won ($2.45 billion) in the first quarter (January-March) of 2024 within three years to expand the production capacity of flat-panel displays for electronic equipment under 20 inches.
More and more companies are developing higher-end gaming monitor technologies that offer more vivid colors and smoother displays than LED panels, enabling an immersive user experience. However, in the middle of this month, LG Display Chief Financial Officer Kim Sung-hyun revealed that the (negotiation) process for Samsung Electronics to purchase OLED panels from the company has now stopped. Due to the "difficulty" of Samsung's plan to purchase WOLED TV panels, the "Samsung brand" WOLED TV, which has been rumored for a long time in the industry, may not be available.