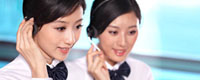 Name: Jessie
Tel: +86-755-27864416
Mobile: +86-18823763597
E-mail: jessie@rxxdisplay.com
Add: 3rd Floor Bldg.11,ChangXing Technical Zone,Wan An Road,Sha Jing town,Ban An district ,Shen Zhen ,GuangDong, China.
Skype: +8618823763597
WeChat: +8615623028461
whatsapp: +8618823763597
QQ: 1610996003





Company News
>> Samsung ready to eliminate flat panel LCD screen full conversion OLED panel 6th,May,2017
According to South Korean media reports, Samsung following the success of the mobile phone screen OLED, the next step ready to start phasing out the flat screen with LCD, flat product line will eventually be fully modified to produce OLED panels.
Samsung panel factory SDI ready to begin to reduce the supply of flat panel LCD panel, replaced by OLED panel output will increase. From January this year, SDI has been actively producing flat panel and pen with OLED panels, from 2016 second half of the 2000-2500 million to 30 million.
Including SDI, LG Display and Sharp are Apple iPad panel suppliers, in the SDI production situation, Apple may seek other suppliers to help fill the vacancy. SDI in the first quarter of this year is expected to supply 600,000 flat panel panel to Apple, market regulator IHS Market estimates, SDI supply in the second half will be further reduced to 30-40 million.
According to legend, Apple is also considering whether to follow up, the current interior is doing OLED panel quality certification, and evaluation of the iPad screen to change the benefits of change. From this point of view, Samsung LCD flat panel production, it seems that there are attempts to upgrade the tablet screen Apple.