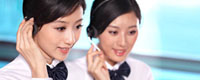 Name: Jessie
Tel: +86-755-27864416
Mobile: +86-18823763597
E-mail: jessie@rxxdisplay.com
Add: 3rd Floor Bldg.11,ChangXing Technical Zone,Wan An Road,Sha Jing town,Ban An district ,Shen Zhen ,GuangDong, China.
Skype: +8618823763597
WeChat: +8615623028461
whatsapp: +8618823763597
QQ: 1610996003





Company News
>> Small and medium size panel dispute: AMOLED to the left LCD to the right 13th,June,2017
As a result of the rise of AMOLED technology, from the beginning of 2015, Samsung Display (Samsung Display), LG Display (LG Display) and Japan factory (JDI) are significantly reduced small and medium size TFT LCD production capacity, steering AMOLED production capacity, While the Tablet PC applications are gradually turning to 9 to 13 inches, so since 2016, the global small and medium size TFT LCD shipments will decline year by year.
DIGITIMES Research estimates that by 2021, the world's small and medium size TFT LCD panel shipments will be 2.19 billion, compared to 26.1 billion in 2017, the annual compound growth rate (CAGR) will be -4.6%.
Mobile phone applications are most affected by AMOLED, although overall handset panel shipments will grow from 2.55 billion in 2017 to 2.76 billion in 2021 and 2.0% for CAGR, but the AMOLED panel penetration will increase from 17.7% in 2017 to 2021 Year 40.9%, so that mobile phone TFT LCD shipments continued to decline, estimated 2017 ~ 2021 CAGR will be -6.1%, especially in 2019, with the major international panel makers in AMOLED new production capacity gradually in place, with Apple (Apple) is expected to fully change the AMOLED panel, mobile phone TFT LCD shipments than the 2018 year steep drop 13.6%.
Another noteworthy is the rise of the mainland industry, with the mainland smart phone brand gradually gain a foothold in the world, Huawei, Oppo and other industry shipments have moved to the top five in the world, but also to the mainland panel factory smart phone panel out The volume continued to rise, 2016 or 2017 Lu plant mobile phone TFT LCD shipments can be expected to exceed the Taiwan plant. However, due to the Taiwan plant in the industrial, automotive and other consumer electronics products still have the advantage, the small and medium-sized TFT LCD factory shipments to the 2020 side have the opportunity to go beyond the Taiwan plant.