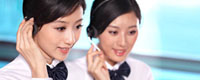 Name: Jessie
Tel: +86-755-27864416
Mobile: +86-18823763597
E-mail: jessie@rxxdisplay.com
Add: 3rd Floor Bldg.11,ChangXing Technical Zone,Wan An Road,Sha Jing town,Ban An district ,Shen Zhen ,GuangDong, China.
Skype: +8618823763597
WeChat: +8615623028461
whatsapp: +8618823763597
QQ: 1610996003





Company News
>> Samsung SDI 7/15 organization of large-scale transformation of LED, LCD is expected to reorganize 15th,June,2017
Samsung SDI (Samsung Display) biography will be on the 15th of this month to organize the reorganization, LCD and OLED business is expected to be separated, this is Samsung SDI CEO Wu Hye Hyun (KwonOh-Hyun) came to power in April this year, the first implementation Large-scale organizational change.
Samsung spin-off LCD and OLED behind the real reason, is still not sure, there is one that is, Samsung intends to let both self-financing, competing with each other. Moreover, their development can respond more quickly to market changes.
Samsung LCD and OLED current business performance is very different, SDI operating loss of 233 million US dollars in the first quarter, most of the crimes do not regret the LCD sector, as the same period, OLED also have to make money, so that losses.
Samsung has identified OLED as the panel industry tomorrow's star, so many LCD sector employees are likely to move to OLED's. There are also news that Samsung also intends to resell some of the LCD production line, or will be transformed into OLED production line.