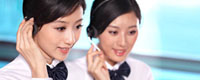 Name: Jessie
Tel: +86-755-27864416
Mobile: +86-18823763597
E-mail: jessie@rxxdisplay.com
Add: 3rd Floor Bldg.11,ChangXing Technical Zone,Wan An Road,Sha Jing town,Ban An district ,Shen Zhen ,GuangDong, China.
Skype: +8618823763597
WeChat: +8615623028461
whatsapp: +8618823763597
QQ: 1610996003





Company News
>> Apple led the OLED panel to prevent the blue sea from the Red Sea 17th,June,2017
Apple's new generation of smart phones will adopt organic light-emitting diode (OLED) panels, driven panel industry have put into the market. ITRI ​​industry analyst Liu Meijun that, in addition to optimistic about the business opportunities, but also to prevent the market from the blue sea to the Red Sea.
Duan Xingjian unloaded Hon Hai Group's panel panel group chairman of the photoelectric chairman, cross-sea to the Japanese Sharp services, Sharp's LCD display (LCD) sector to contribute.
He mentioned in the group of friends, the OLED panel two years after the production is not late, as if Taiwan has just developed LCD display (LCD) industry, in addition to panel factory, a lot of related parts factory and Not complete. Therefore, OLED panel after two years of mass production, but the market is more mature, maybe it is better.
Liu Meijun said, until the OLED panel market is more mature when the production, although it has its advantages, but less huge R & D costs, but have to face the pressure of competition with the bargain, do not rule out the market from the blue sea into the Red Sea.
She said that in addition to the first into the OLED panel market, South Korea's Samsung display company, the number has been invested in large-size OLED TV panel South Korea's LG Display Corporation (LGD) more mobile OLED panel production strength, the Japanese display (JDI) Its JOLED also have this ability; Hon Hai investment Sharp, is expected to mass production OLED panel in two years.
According to her analysis, Samsung smart phones use a large number of OLED panels, OLED mobile phone market share of the highest in the world, far more than 9 percent, even if the high R & D costs, but can enjoy the exclusive blue ocean market; in addition to their own brand mobile phone for many years, the future Apple phone using OLED panel early, should also be the first with Samsung OLED panel.
She bluntly, Samsung OLED panel patent layout complete, the majority of panel factory a short time to effectively break the patent, there is still limited in product development, two years after the OLED panel market will be how? It is difficult to predict.