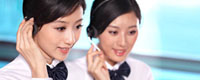 Name: Jessie
Tel: +86-755-27864416
Mobile: +86-18823763597
E-mail: jessie@rxxdisplay.com
Add: 3rd Floor Bldg.11,ChangXing Technical Zone,Wan An Road,Sha Jing town,Ban An district ,Shen Zhen ,GuangDong, China.
Skype: +8618823763597
WeChat: +8615623028461
whatsapp: +8618823763597
QQ: 1610996003





Company News
>> Sharp OLED panel in advance mass production push up group IGZO shipments 19th,June,2017
Sharp OLED panel will be in advance next year mass production shipments, officially with the Samsung monitor and LG Display (LGD) and strive to Apple OLED orders, the industry believes that Hon Hai strongly help Sharp to expand OLED energy, belong to Hon Hai Group's group will also be dipped , Is expected to push up the group of indium gallium arsenide (IGZO) panel shipments followed by synchronous growth.
(AMOLED) products, will be the end of mass production, the initial wear device as the main product, to challenge AUO's current dominance in the OLED market, with the wisdom of mobile phones, wearing and VR Will use OLED panel, is expected to push a large number of group OLED panel shipments.
Wang Zhichao, chairman of the group, said the company has been engaged in OLED research and development for a long time, there are more than 200 people engaged in the development of OLED products, has been to almost the stage, and flexible OLED layout is expected to the end of this year to next year At the beginning will be mass production.
The OLED panel needs to use low-temperature polysilicon (LTPS) or IGZO as a backplane to drive, because the next five to ten years, IGZO because of power and cost advantages, will be in the OLED on the backplane to obtain absolute advantage, making Qunzhi IGZO shipments are quite promising.